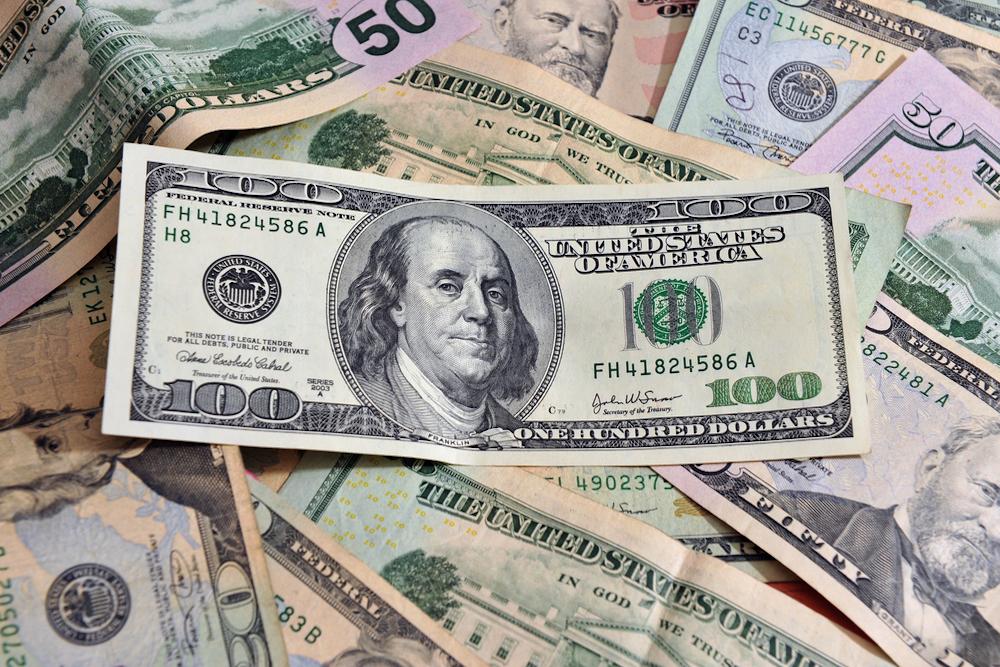 Delaware finished 19th in a study by the website 24/7 Wall St. examining average credit card debt among residents of the 50 states.
The average credit card balance in Delaware was $6,366, according to the analysis. In contrast, Americans on average owed $6,354 on credit cards issued by banks.
The average credit card score in the state stood at 672, and the cost of living in the state was 0.2 percent more than average. Scores that exceed 720 are considered excellent, while those under 630 are viewed as poor.
The average credit balances per person in the states come from Creditcards.com and reflect 2017 data, according to a post on the 24/7 Wall St. website. The average credit scores and average number of credit cards are based on 2017 data from Experian, and the U.S. Bureau of Economic Analysis provided the cost-of-living numbers, which were calculated for 2016.
---
Which States Have the Highest Average Credit Card Debt?
| | | | | | |
| --- | --- | --- | --- | --- | --- |
| Rank | State | Cost of living | Avg. credit score | Avg. # of cards | Avg. balance |
| 1 | Alaska | 5.4% more than avg. | 668 | 3 | $8,515 |
| 2 | Connecticut | 8.7% more than avg. | 690 | 3 | $7,258 |
| 3 | Virginia | 2.3% more than avg. | 680 | 3 | $7,161 |
| 4 | New Jersey | 13.2% more than avg. | 686 | 4 | $7,151 |
| 5 | Maryland | 9.5% more than avg. | 672 | 3 | $7,043 |
| 6 | Hawaii | 18.4% more than avg. | 693 | 3 | $6,981 |
| 7 | Texas | 3.1% less than avg. | 656 | 3 | $6,902 |
| 8 | Colorado | 3% more than avg. | 688 | 3 | $6,718 |
| 9 | Georgia | 7.9% less than avg. | 654 | 3 | $6,675 |
| 10 | New York | 15.6% more than avg. | 688 | 3 | $6,671 |
| 11 | Washington | 5.5% more than avg. | 693 | 3 | $6,592 |
| 12 | New Hampshire | 5.9% more than avg. | 701 | 3 | $6,490 |
| 13 | California | 14.4% more than avg. | 680 | 3 | $6,481 |
| 14 | Illinois | 1.1% less than avg. | 683 | 3 | $6,410 |
| 15 | Nevada | 2.6% less than avg. | 655 | 3 | $6,401 |
| 16 | Arizona | 4.1% less than avg. | 669 | 3 | $6,389 |
| 17 | Florida | 0.3% less than avg. | 668 | 3 | $6,388 |
| 18 | Rhode Island | 0.4% less than avg. | 687 | 3 | $6,375 |
| 19 | Delaware | 0.2% more than avg. | 672 | 3 | $6,366 |
| 20 | Massachusetts | 7.8% more than avg. | 699 | 3 | $6,327 |
| 21 | New Mexico | 6.4% less than avg. | 659 | 3 | $6,317 |
| 22 | Oklahoma | 11% less than avg. | 656 | 3 | $6,296 |
| 23 | Wyoming | 3.3% less than avg. | 678 | 3 | $6,245 |
| 24 | South Carolina | 9.7% less than avg. | 657 | 3 | $6,157 |
| 25 | Pennsylvania | 1.6% less than avg. | 687 | 3 | $6,146 |
| 26 | North Carolina | 9.1% less than avg. | 666 | 3 | $6,117 |
| 27 | Kansas | 9.5% less than avg. | 680 | 3 | $6,082 |
| 28 | Louisiana | 9.6% less than avg. | 650 | 3 | $6,074 |
| 29 | Oregon | 0.2% less than avg. | 688 | 3 | $6,012 |
| 30 | Tennessee | 9.8% less than avg. | 662 | 3 | $5,975 |
| 31 | Alabama | 13.4% less than avg. | 654 | 3 | $5,961 |
| 32 | Utah | 2.7% less than avg. | 683 | 3 | $5,960 |
| 33 | Vermont | 1.6% more than avg. | 702 | 3 | $5,924 |
| 34 | Minnesota | 2.5% less than avg. | 709 | 3 | $5,911 |
| 35 | Missouri | 10.5% less than avg. | 675 | 3 | $5,897 |
| 36 | Montana | 5.9% less than avg. | 689 | 3 | $5,845 |
| 37 | Ohio | 10.7% less than avg. | 678 | 3 | $5,843 |
| 38 | Idaho | 7% less than avg. | 681 | 3 | $5,817 |
| 39 | Maine | 1.6% less than avg. | 689 | 3 | $5,784 |
| 40 | South Dakota | 11.7% less than avg. | 700 | 3 | $5,692 |
| 41 | Arkansas | 13.1% less than avg. | 657 | 3 | $5,660 |
| 42 | Nebraska | 9.5% less than avg. | 695 | 3 | $5,630 |
| 43 | Michigan | 6.7% less than avg. | 677 | 3 | $5,622 |
| 44 | Indiana | 9.7% less than avg. | 667 | 3 | $5,581 |
| 45 | Kentucky | 12.2% less than avg. | 663 | 3 | $5,555 |
| 46 | West Virginia | 12.4% less than avg. | 658 | 3 | $5,547 |
| 47 | North Dakota | 8.5% less than avg. | 697 | 3 | $5,511 |
| 48 | Mississippi | 13.6% less than avg. | 647 | 3 | $5,421 |
| 49 | Wisconsin | 7.2% less than avg. | 696 | 3 | $5,363 |
| 50 | Iowa | 9.8% less than avg. | 695 | 3 | $5,155 |
Source: 247wallst.com; Creditcards.com; Experian; U.S. Bureau of Economic Analysis