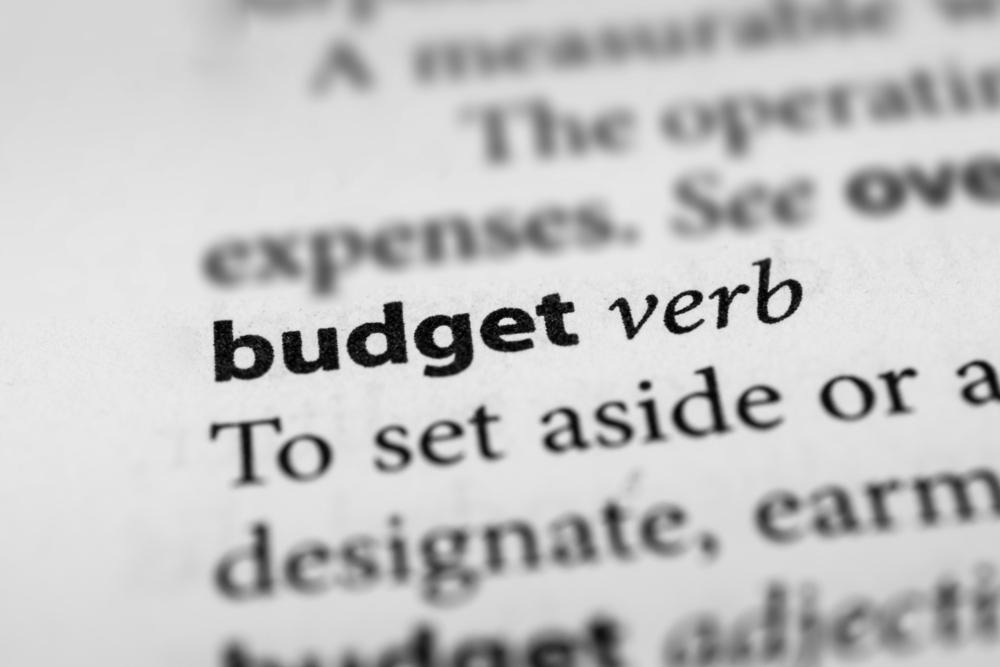 Delaware ranked No. 18 for its top individual income tax rate, according to a Tax Foundation analysis of 2018 tax numbers that tracked the District of Columbia and the 43 states that levy such taxes.
Delaware has six tax brackets on individual income, with a top rate of 6.6 percent, the study by policy analyst Morgan Scarboro said.
The highest marginal state income income tax rates range from 13.3 percent to 2.9 percent, the analysis concluded.
Seven states – Washington, Nevada, Wyoming, Texas, South Dakota, Florida and Alaska – have no individual income tax, while New Hampshire and Tennessee tax only income from interest and dividends, rather than wages and salaries, the study says.
Complexities of state income tax laws include differences in standard deductions, exemptions and the number of tax brackets. In all, indi
---
Which states have the highest individual income tax rates?
Rank
State
Single Filer: Rates
Single Filer: Brackets
Married Filing Jointly: Rates
Married Filing Jointly: Brackets
Highest marginal individual income taxes
1
California
1.00%

2.00%

3.00%

4.00%

8.00%

9.30%

10.30%

11.30%

12.30%

13.30%

$0

$8,223

$19,495

$30,769

$42,711

$53,980

$275,738

$330,884

$551,473

$1,000,000

1.00%

2.00%

4.00%

6.00%

8.00%

9.30%

10.30%

11.30%

12.30%

13.30%

$0

$16,446

$38,990

$61,538

$85,422

$107,960

$551,476

$661,768

$1,000,000

$1,074,996

13.30%
2
Hawaii
1.40%

3.20%

5.50%

6.40%

6.80%

7.20%

7.60%

7.90%

8.25%

9.00%

10.00%

11.00%

$0

$2,400

$4,800

$9,600

$14,400

$19,200

$24,000

$36,000

$48,000

$150,000

$175,000

$200,000

1.40%

3.20%

5.50%

6.40%

6.80%

7.20%

7.60%

7.90%

8.25%

9.00%

10.00%

11.00%

$0

$4,800

$9,600

$19,200

$28,800

$38,400

$48,000

$72,000

$96,000

$300,000

$350,000

$400,000

11.00%
3
Oregon
5.00%

7.00%

9.00%

9.90%

$0

$3,450

$8,700

$125,000

5.00%

7.00%

9.00%

9.90%

$0

$6,900

$17,400

$250,000

9.90%
4
Minnesota
5.35%

7.05%

7.85%

9.85%

$0

$25,890

$85,060

$160,020

5.35%

7.05%

7.85%

9.85%

$0

$37,850

$150,380

$266,700

9.85%
5
Iowa
0.36%

0.72%

2.43%

4.50%

6.12%

6.48%

6.80%

7.92%

8.98%

$0

$1,598

$3,196

$6,392

$14,382

$23,970

$31,960

$47,940

$71,910

0.36%

0.72%

2.43%

4.50%

6.12%

6.48%

6.80%

7.92%

8.98%

$0

$1,598

$3,196

$6,392

$14,382

$23,970

$31,960

$47,940

$71,910

8.98%
6
New Jersey
1.40%

1.75%

3.50%

5.53%

6.37%

8.97%

$0

$20,000

$35,000

$40,000

$75,000

$500,000

1.40%

1.75%

2.45%

3.50%

5.53%

6.37%

8.97%

$0

$20,000

$50,000

$70,000

$80,000

$150,000

$500,000

8.97%
7
Vermont
3.55%

6.80%

7.80%

8.80%

8.95%

$0

$37,900

$91,850

$191,650

$416,650

3.55%

6.80%

7.80%

8.80%

8.95%

$0

$63,300

$153,100

$233,300

$416,650

8.95%
8
Washington, D.C.
4.00%

6.00%

6.50%

8.50%

8.75%

8.95%

$0

$10,000

$40,000

$60,000

$350,000

$1,000,000

4.00%

6.00%

6.50%

8.50%

8.75%

8.95%

$0

$10,000

$40,000

$60,000

$350,000

$1,000,000

8.95%
9
New York
4.00%

4.50%

5.25%

5.90%

6.33%

6.57%

6.85%

8.82%

$0

$8,500

$11,700

$13,900

$21,400

$80,650

$215,400

$1,077,550

4.00%

4.50%

5.25%

5.90%

6.33%

6.57%

6.85%

8.82%

$0

$17,150

$23,600

$27,900

$43,000

$161,550

$323,200

$2,155,350

8.82%
10
Wisconsin
4.00%

5.84%

6.27%

7.65%

$0

$11,230

$22,470

$247,350

4.00%

5.84%

6.27%

7.65%

$0

$14,980

$29,960

$329,810

7.65%
11
Idaho
1.60%

3.60%

4.10%

5.10%

6.10%

7.10%

7.40%

$0

$1,472

$2,945

$4,417

$5,890

$7,362

$11,043

1.60%

3.60%

4.10%

5.10%

6.10%

7.10%

7.40%

$0

$2,944

$5,890

$8,834

$11,780

$14,724

$22,086

7.40%
12
Maine
5.80%

6.75%

7.15%

$0

$21,450

$50,750

5.80%

6.75%

7.15%

$0

$42,900

$101,550

7.15%
13
South Carolina
3.00%

4.00%

5.00%

6.00%

7.00%

$2,970

$5,940

$8,910

$11,880

$14,860

3.00%

4.00%

5.00%

6.00%

7.00%

$2,970

$5,940

$8,910

$11,880

$14,860

7.00%
14
Connecticut
3.00%

5.00%

5.50%

6.00%

6.50%

6.90%

6.99%

$0

$10,000

$50,000

$100,000

$200,000

$250,000

$500,000

3.00%

5.00%

5.50%

6.00%

6.50%

6.90%

6.99%

$0

$20,000

$100,000

$200,000

$400,000

$500,000

$1,000,000

6.99%
15
Arkansas
0.90%

2.50%

3.50%

4.50%

6.00%

6.90%

$0

$4,299

$8,499

$12,699

$21,199

$35,099

0.90%

2.50%

3.50%

4.50%

6.00%

6.90%

$0

$4,299

$8,499

$12,699

$21,199

$35,099

6.90%
16
Montana
1.00%

2.00%

3.00%

4.00%

5.00%

6.00%

6.90%

$0

$3,000

$5,200

$8,000

$10,800

$13,900

$17,900

1.00%

2.00%

3.00%

4.00%

5.00%

6.00%

6.90%

$0

$3,000

$5,200

$8,000

$10,800

$13,900

$17,900

6.90%
17
Nebraska
2.46%

3.51%

5.01%

6.84%

$0

$3,150

$18,880

$30,420

2.46%

3.51%

5.01%

6.84%

$0

$6,290

$37,760

$60,480

6.84%
18
Delaware
2.20%

3.90%

4.80%

5.20%

5.55%

6.60%

$2,000

$5,000

$10,000

$20,000

$25,000

$60,000

2.20%

3.90%

4.80%

5.20%

5.55%

6.60%

$2,000

$5,000

$10,000

$20,000

$25,000

$60,000

6.60%
19
West Virginia
3.00%

4.00%

4.50%

6.00%

6.50%

$0

$10,000

$25,000

$40,000

$60,000

3.00%

4.00%

4.50%

6.00%

6.50%

$0

$10,000

$25,000

$40,000

$60,000

6.50%
20
Georgia
1.00%

2.00%

3.00%

4.00%

5.00%

6.00%

$0

$750

$2,250

$3,750

$5,250

$7,000

1.00%

2.00%

3.00%

4.00%

5.00%

6.00%

$0

$1,000

$3,000

$5,000

$7,000

$10,000

6.00%
21
Kentucky
2.00%

3.00%

4.00%

5.00%

5.80%

6.00%

$0

$3,000

$4,000

$5,000

$8,000

$75,000

2.00%

3.00%

4.00%

5.00%

5.80%

6.00%

$0

$3,000

$4,000

$5,000

$8,000

$75,000

6.00%
22
Louisiana
2.00%

4.00%

6.00%

$0

$12,500

$50,000

2.00%

4.00%

6.00%

$0

$25,000

$100,000

6.00%
23
Rhode Island
3.75%

4.75%

5.99%

$0

$62,550

$149,150

3.75%

4.75%

5.99%

$0

$62,550

$149,150

5.99%
24
Missouri
1.50%

2.00%

2.50%

3.00%

3.50%

4.00%

4.50%

5.00%

5.50%

5.90%

$100

$1,008

$2,016

$3,024

$4,032

$5,040

$6,048

$7,056

$8,064

$9,072

1.50%

2.00%

2.50%

3.00%

3.50%

4.00%

4.50%

5.00%

5.50%

5.90%

$100

$1,008

$2,016

$3,024

$4,032

$5,040

$6,048

$7,056

$8,064

$9,072

5.90%
25
Maryland
2.00%

3.00%

4.00%

4.75%

5.00%

5.25%

5.50%

5.75%

$0

$1,000

$2,000

$3,000

$100,000

$125,000

$150,000

$250,000

2.00%

3.00%

4.00%

4.75%

5.00%

5.25%

5.50%

5.75%

$0

$1,000

$2,000

$3,000

$150,000

$175,000

$225,000

$300,000

5.75%
26
Virginia
2.00%

3.00%

5.00%

5.75%

$0

$3,000

$5,000

$17,000

2.00%

3.00%

5.00%

5.75%

$0

$3,000

$5,000

$17,000

5.75%
27
Kansas
3.10%

5.25%

5.70%

$2,500

$15,000

$30,000

3.10%

5.25%

5.70%

$5,000

$30,000

$60,000

5.70%
28
North Carolina
5.50%
$0
5.50%
$0
5.50%
29
Massachusetts
5.10%
$0
5.10%
$0
5.10%
30
Alabama
2.00%

4.00%

5.00%

$0

$500

$3,000

2.00%

4.00%

5.00%

$0

$1,000

$6,000

5.00%
31
Mississippi
3.00%

4.00%

5.00%

$1,000

$5,000

$10,000

3.00%

4.00%

5.00%

$1,000

$5,000

$10,000

5.00%
32
New Hampshire
5.00%
$0
5.00%
$0
5.00%
33
Ohio
1.98%

2.75%

2.97%

3.47%

3.96%

4.60%

5.00%

$10,650

$16,000

$21,350

$42,650

$85,300

$106,650

$213,350

1.98%

2.75%

2.97%

3.47%

3.96%

4.60%

5.00%

$10,650

$16,000

$21,350

$42,650

$85,300

$106,650

$213,350

5.00%
34
Oklahoma
0.50%

1.00%

2.00%

3.00%

4.00%

5.00%

$0

$1,000

$2,500

$3,750

$4,900

$7,200

0.50%

1.00%

2.00%

3.00%

4.00%

5.00%

$0

$2,000

$5,000

$7,500

$9,800

$12,200

5.00%
35
Utah
5.00%
$0
5.00%
$0
5.00%
36
Illinois
4.95% of federal adjusted gross income, with modifications
4.95% of federal adjusted gross income, with modifications
4.95%
37
New Mexico
1.70%

3.20%

4.70%

4.90%

$0

$5,500

$11,000

$16,000

1.70%

3.20%

4.70%

4.90%

$0

$8,000

$16,000

$24,000

4.90%
38
Colorado
4.63% of federal taxable income
4.63% of federal taxable income
4.63%
39
Arizona
2.59%

2.88%

3.36%

4.24%

4.54%

$0

$10,346

$25,861

$51,721

$155,159

2.59%

2.88%

3.36%

4.24%

4.54%

$0

$20,690

$51,721

$103,440

$310,317

4.54%
40
Michigan
4.25% of federal adjusted gross income, with modifications
4.25% of federal adjusted gross income, with modifications
4.25%
41
Indiana
3.23% of federal adjusted gross income, with modifications
3.23% of federal adjusted gross income, with modifications
3.23%
42
Pennsylvania
3.07%
$0
3.07%
$0
3.07%
43
Tennessee
3.00%
$0
3.00%
$0
3.00%
44
North Dakota
1.10%

2.04%

2.27%

2.64%

2.90%

$0

$38,700

$93,700

$195,450

$424,950

1.10%

2.04%

2.27%

2.64%

2.90%

$0

$64,650

$156,150

$237,950

$424,950

2.90%
Source: Tax Foundation